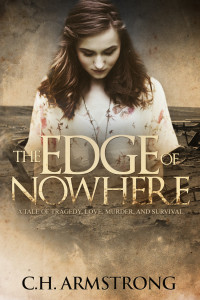 The year is 1992 and Victoria Hastings Harrison Greene—reviled matriarch of a sprawling family—is dying.
After surviving the Oklahoma Dust Bowl and the Great Depression, Victoria refuses to leave this earth before revealing the secrets she's carried for decades.
Once the child of a loving family during peaceful times, a shocking death shattered her life. Victoria came face to face with the harshness of the world. As the warm days of childhood receded to distant memory, Victoria learns to survive.
No matter what it takes.
To keep her family alive in an Oklahoma blighted by dust storms and poverty, Victoria makes choices—harsh ones, desperate ones. Ones that eventually made her into the woman her grandchildren fear and whisper about. Ones that kept them all alive. Hers is a tale of tragedy, love, murder, and above all, the conviction to never stop fighting.
Purchase information
The Edge of Nowhere is available from:
Other books by this author:
No other books are currently registered for this author.