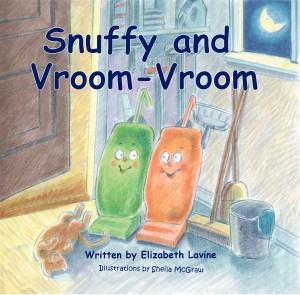 Suitable for boys and girls, age 3-7, bedtime stories, reading aloud and beginner readers.
"Our daughters are 4 and 6 and this is one of their favorite books! Sure to be a classic. Love the illustrations by the master Sheila McGraw!" ~ Dad in Los Angeles
"I totally love this book. Such a sweet, fun story infused with profound lessons life lessons for kids and grown up kids alike." ~ Holly B. Reeves
"Really, really cute! A very special little book. This could become a children's classic. Your kids will love this!" ~ Sandy Jones
An adorable little vacuum cleaner's life is turned upside down when his beloved brother is purchased--and he's left behind at the store. Just when his heartbreak seems too much to bear, a magical friend arrives. She breaks the spell of sadness and sets in motion a chain of events that cause a surprising serendipity!
This book is beautifully illustrated with 16 full-color illustrations by award-winning artist, Sheila McGraw, illustrator of the children's classic Love You Forever.
Purchase information
Snuffy and Vroom-Vroom is available from:
Other books by this author:
No other books are currently registered for this author.