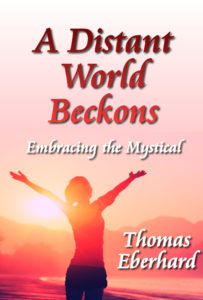 Do we really see everything that is visible, hear all that is spoken, or understand the intended message? Do we even know who is communicating? How often does rigid, formal learning limit our ability to perceive the mystery of our destiny?
Explore the world beyond through a series of inspirational stories involving deceased relatives and otherworldly entities. These unique accounts unveil the likelihood that the other side will lend a guiding hand as we meander through our earthly existence.
Proceed with confidence and gratitude. Ordinary events often unveil pathways to enlightenment. Wisdom of the ages is within your grasp.
Purchase information
A Distant World Beckons is available from:
Other books by this author:
No other books are currently registered for this author.