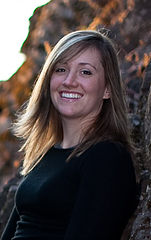 Krista Street is a Minnesota native but has lived throughout the U.S. and in another country or two. She loves to travel, read (obviously), and spend time in the great outdoors. When not writing, Krista is either chasing her children (or hiding from them, it varies depending on the day), spending time with her husband and friends, sipping a cup of tea, or enjoying the hidden gems of beauty that Minnesota has to offer.
Krista Street's books:
No books are currently registered for this author.
Genres
This author writes in the following genres:
Find out more about Krista Street at: