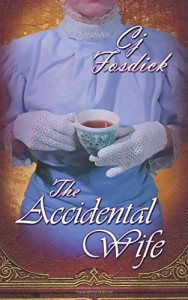 Self-determined Jessica Brewster is wary of any emotional relationship, after being betrayed in a bet. When the beloved grandmother who raised her dies, she inherits a mysterious teacup which when rubbed transports her back to 1886 in Old Fort Laramie, switching places with her look-alike great-great-grandmother—wife to her ancestor's magnetic first husband and mother to his charming nine-year-old daughter. Can she pull off the charade and find a way back, or will conscience and her twenty-first century "slips" expose her identity? As true love—and a gypsy—derail her plans, her ancestor's brother shows up with his own dark secret. Is her future in the past? Her decision could save her life...and her legacy.
Purchase information
The Accidental Wife is available from:
Other books by this author:
No other books are currently registered for this author.